About www.Klamath-River.com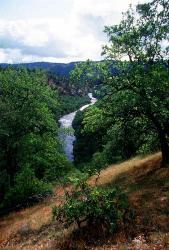 The intentions of this website are to provided accurate logistical information for whitewater rafting on the Klamath River. Klamath-river.com provides information for both the Upper (Hell's Corner) and the Lower Klamath (Happy Camp to Dillon Creek) sections.
The information found in this website was gathered from several sources..
The in-house web development team at All-Outdoors California Whitewater Rafting created this website in partnership with authors Jim Cassady and Fryar Calghoun to serve as an educational and informational resource for guests, guides and the general whitewater rafting community.

Images courtesy of All-Outdoors California Whitewater Rafting